About the Author
K Martin Beaudry became a Disney fanatic when he found himself standing underneath a monorail track waiting for his parents to buy WDW ticket books in December of 1971. The anticipation of experiencing the Magic Kingdom, combined with the fantasy of seeing transportation and architecture unlike anything he has ever seen was enough to cause a Disney obsession that continues to this day.
Multiple hundreds of visits and many annual passes later, Martin still feels the same thrill when arriving at the main gate of any WDW park. As an adult, however, his enthusiasm has extended beyond the parks and into the resorts and on-property activities that many people have never experienced. He and his wife find adventure by checking out things they've not seen before – another restaurant, boat ride, resort, or show is always there waiting for them to enjoy.
In recent years, Martin has put his experience and knowledge to work by writing reviews and blogs for several websites related to theme parks in general – but mostly Disney parks. His corny humor and desire to cover unusual topics (an entire blog about a monorail?) provides a welcome relief from the hundreds of articles saying the same things repeatedly. His hope is that he can encourage Disney park visitors to go beyond the parks and into the undiscovered country that is Walt Disney World.
Disney Dispatch Columns
Disney Swag: The T-Shirt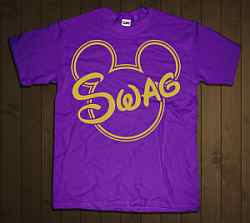 Get yours now!
Disney Swag: The T-Shirt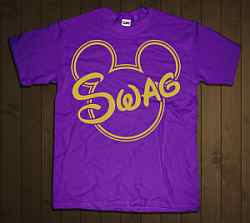 Get yours now!
Classic Disney Dispatch Content
Subscribe to Disney Dispatch Digest
And receive a daily email summary of new stuff on the site.
On The Edge - Enjoying the Undiscovered WDW
by K. Martin Beaudry
KMB is on the lookout for things that are interesting and amusing at Disney but not exactly AT Disney. Things off site from the parks - resorts, mini-golf, transportation, Downtown Disney, restaurants, how to get around, etc. While alot of our contributors will talk about things IN the parks, KMB is going to explore things to do without entering the park at all. Enjoy.
OCT 24KMB talks about one of Disney World's best kept secrets - the Disney Boardwalk. Loaded with food, entertainment and shopping, this is one part of WDW you don't want to miss.
OCT 24KMB gives us a countdown of the best places to take a load off. Sometimes you just need a place to sit down and rest - these are some of the very best.
OCT 17KMB picks about Downtown Disney and gives the real inside scoop as to what you can expect on a day visiting Disney's favorite shopping area.
OCT 8Riding on the monorail is the first real Disney experience for alot of visitors (other than the tram from the parking lot). But there are RULES people! There are things you can and can't do on the monorail unless you want to come across like an amatuer. KMB explains.
SEP 30KMB is hitting the high seas of the 7 Seas Lagoon and it's not just about boating. There are a few other water activities you can do on this lake and it's connecting sister lakes.
SEP 23KMB goes over the pool selection of a few different resorts and talks about some unknown features (and failures) at some of these oasis watering holes.
SEP 16KMB follows up with another informative column - this time it's out to Disney's Fort Wilderness and some golf cart tips.
SEP 10K Martin goes on a trip to the golf course and comes back with quite the story. Let's welcome this new contributor with LOTS of comments...haha...