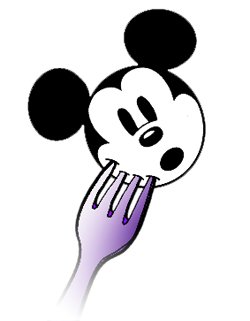 Disney Dining Discourse
About the Column
At Disney, you probably think more about dining than you do anything else: where to dine, what to eat, how to do it in style - and preferably under-budget. Dining Discourse is a collective effort by chow hounds and gourmands alike to deconstruct the sometimes complex considerations of dining at Disney and to plate candid reviews of their meals - whether turkey leg or tenderloin - with plenty of pictures.
Disney Swag: The T-Shirt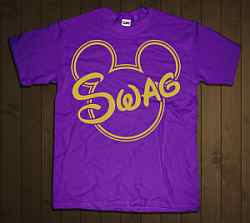 Get yours now!
Disney Swag: The T-Shirt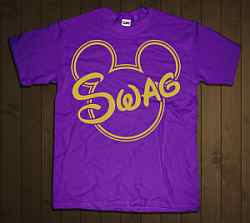 Get yours now!
Classic Disney Dispatch Content
Disney Dispatch Columns
Subscribe to Disney Dispatch Digest
And receive a daily email summary of new stuff on the site.
Sunshine Seasons: Lunch Review
Amanda grabs some mid-day grub
Amanda's last review on DisneyDispatch was of dinner with her friend Andrew at the California Grill.
Nothing so fancy today. Amanda and Andrew find themselves in EPCOT's Land Pavilion with an appetite to appease prior to dinner at Le Cellier. The obvious choice: Sunshine Seasons.
After a grab 'n go breakfast, they settle in for a grab 'n sit awhile lunch.
click an image to expand and read notes:
Apple Caramel Cake
Chicken Caesar Salad
Strawberry Shortcake
Sweet and Sour Chicken
Key Lime Pie
One morning, upon arrival at EPCOT, we immediately headed to Soarin', hopped aboard, and then decided to grab a quick bite at nearby Sunshine Seasons.
A Heavy Breakfast
I had a banana, a totally bizarre choice for me, and my friend Andrew bought a monstrous pastry called an Apple Caramel Cake ($2.89).
The cake was... weird.
We both expected something light and apple-y, but instead it had a super-dense base, even heavier than shortbread, and it was only sporadically moist, probably from the apples.
It didn't taste BAD; but it was weird.
A Light Lunch
By the time we had done our second round of Soarin' and seen the other attractions in The Land, it was time for lunch.
We had dinner reservations for Le Cellier at 4:50 PM and that apple caramel thing was already wearing off. Since Sunshine Seasons was right there, and since we'd heard good things about its lunch menu, we decided to grab a light meal.
I chose Chicken Ceasar Salad ($8.59), one of my favorite foods. Even though it's really nothing more than junk food wearing a health halo, it feels much less heavy than, say, a huge plate of pasta.
And it totally hit the spot. The chicken had a nice grilled taste and wasn't dry. I loved the real shreds of Parmesan on top, too.
For dessert, I had what everyone recommends: Strawberry Shortcake ($3.99). Sunshine Seasons does not serve a traditional strawberry shortcake - by traditional, I mean the 'cake' is either angel food or a biscuit. It's hard to explain what I got. It reminded me of vanilla cake layered with fluffy whipped frosting and fresh strawberries.
Trust me, that description doesn't do it justice. It was delicious and lived up to its hype.
Andrew had Sweet and Sour Chicken ($9.99), and for his two sides chose rice and broccoli. He loves plain white rice, but even he had to admit that mixing the sauce and the rice equaled 'win'.
Since he ate nearly all of it without sharing, I assume it was good.
For dessert, he chose Key Lime Pie ($3.79). His succinct review: delicious.
With the exception of our weird breakfast apple pastry, Sunshine Seasons was a hit.
Next: Le Cellier!
Amanda is a student in Maine, which she considers unfairly far away from Disney World. At this time, she only experiences the Magic every few years but looks forward to becoming a regular and fueling her Disney addiction.

Don't stop there! Check out more Disney Dining Discourse...