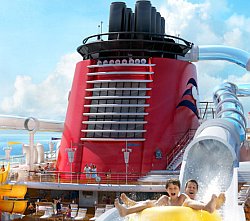 Disney Swag: The T-Shirt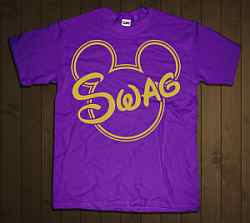 Get yours now!
Disney Swag: The T-Shirt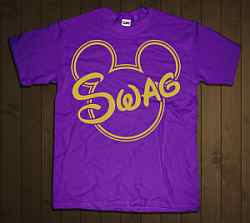 Get yours now!
Classic Disney Dispatch Content
Disney Dispatch Columns
More Disney Dispatch Tidings
Subscribe to Disney Dispatch Digest
And receive a daily email summary of new stuff on the site.
Cruise Critic Scores Direct Hits on Disney Dream
Popular site also scores a few misses in definitive slideshow
For the past week, you couldn't read a Disney site without getting broadsided by another tidbit about the Disney Dream.
The problem with so much information is that ... it's so much information.
Some of it floats just fine, but after awhile, the same facts start to wash up over and over again, and the search begins not just for Disney Dream coverage but for good Disney Dream coverage.
I found some good Disney Dream coverage.
Dan Askin, Associate Editor for the popular site Cruise Critic, along with some colleagues, put together a slideshow entitled 17 Hits and Misses from Disney Dream.
(Ironic title since in the naval world I think 'hit' is a bad thing, 'miss' a good thing.)
Slideshows are common these days on the Web. What makes Dan's slideshows so good is that his pictures come with informative annotations and, of course, definite opinions about what worked and what didn't work.
Some of the things that didn't work (for the Cruise Critic crew, at least) are surprising.
For example: the AquaDuck. Everyone loves the AquaDuck, a water coaster that propels you around the ship and even over the ocean. Cruise Critic, however, called it 'plodding' though conceded that young kids will likely love it.
Most everything else on the Dream earned a 'Hit' or at least a dual 'Hit and Miss'.
If someone asks me to tell them about the Disney Dream, I now have the perfect short answer. Go here: http://www.cruisecritic.com/news/news.cfm?ID=4334#.

Don't stop there! More Tidings Await...