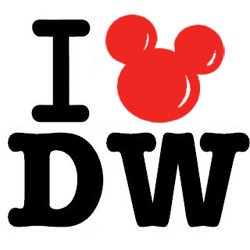 Because I Stinkin' Love Disney World
About the Column
Ashley Metz keeps a special book in her South Carolina chateau. It's called the Disney Book of Stinkin' Love. Into that book she pours her passion for the parks, her devotion to Disney World, and from that book, every week, she'll draw forth with characteristic exuberance a chapter exclusively for Disney Dispatch. Ashley welcomes questions, but no matter what you ask, the answer will always be the same, and it will always be correct: Because I Stinkin' Love Disney World!
Disney Swag: The T-Shirt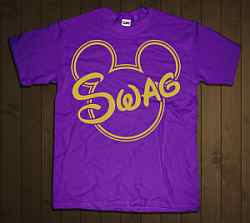 Get yours now!
Disney Swag: The T-Shirt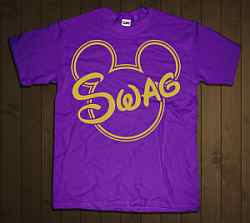 Get yours now!
Classic Disney Dispatch Content
Disney Dispatch Columns
Subscribe to Disney Dispatch Digest
And receive a daily email summary of new stuff on the site.
Sergio the Italian Clown Juggler
Ashley Metz is drawn to the sound of whistles in the Italy Pavilion
I am extremely distractible.
I am famous for beginning one project, book, (you fill in the blank), then skipping on to another 'thing' only later to realize that I left something else standing.
This distractible nature comes from my need to see it all. I absolutely must take in every detail. I notice. That is all.
But there's an up-side.
At home, maybe, I have a pile of laundry started in one room while I go vacuum another, but at Disney, I constantly stop to smell the roses and watch the jugglers.
Did you just re-read that sentence? Don't worry, I intended the jugglers part!
click an image to expand and read notes:
Sergio Juggling
Sergio Balancing
Sergio Preparing
Whistle While You Juggle
The juggler in question makes his home at Epcot. He's Sergio the Italian Clown Juggler! If you've never seen Sergio, you can find him performing throughout the day at Epcot's Italian Pavilion. You really can't miss him: he's dressed in a red and white striped shirt, green sash, rag pants, Chuck Taylors, black fedora - and, of course, the whistle.
You'll most likely hear him before you see him.
Giving caution whistles, Sergio wheels in to the Italy Pavilion on a scooter-styled gondola. As crowds begin to gather (or moths like me turn toward the flame, mesmerized...), Sergio defines his work space with a rope boundary and begins juggling an assortment of items, including umbrellas and soccer balls.
Audience participation is a must, and Sergio will straight up call you out (more like whistle you out) if you're reluctant to participate. Sergio also finds volunteers to help with the fun. After searching the crowds high and low, he'll find a special helper (usually a kid) who will become his assistant for some fancy soccer ball tricks. I love watching the raw talent that is childhood on display as Sergio works with his junior helpers.
As I mentioned, Sergio uses a whistle to 'speak'. I bet he has an interesting life at home. "Sergio", his wife asks, "did you take out the trash?" Sergio answers, "whistle whistle whistle"...
Sergio Works with a Net
Yeah, anyway, I love how Sergio resorts to out-sized gestures in order to get his point across to the kids. It is truly funny!
Sergio and his little helper do all kinds of tricks such as the one in which the kid holds a large net and catches the mini soccer balls that Sergio throws. It is quite impressive given the distance between Sergio and the net! He keeps telling the kid to move farther and farther back, and still everytime I've been watching that joker makes the shot.
It is phenomenal. And I enjoy hearing the crowd help the helper understand Sergio's whistle cues. Kids are so darn funny.
If you happen not to be in the Italy Pavilion this very minute, you can still see Sergio in action (courtesy of VetShak):
Make sure, the next time you're passing by the Italy Pavilion and you hear a whistle, that you stop. Don't keep pressing on in your pursuit to complete World Showcase in two hours. Enjoy some pure, clean fun. Raise your hand when Sergio looks for volunteers. Smile.
"Whistle whistle whistle whistle!"
(In Sergio, that's "You won't regret it!")

For more, visit the column homepage BECAUSE I STINKIN' LOVE DISNEY WORLD