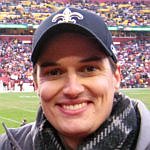 Brian Elizardi
Disney Swag: The T-Shirt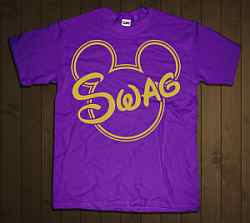 Get yours now!
Disney Swag: The T-Shirt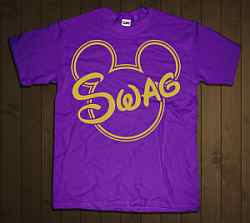 Get yours now!
Classic Disney Dispatch Content
Disney Dispatch Columns
More Disney Dispatch Features
Subscribe to Disney Dispatch Digest
And receive a daily email summary of new stuff on the site.
What Academic Advisors Can Learn from Disney
Brian Elizardi applies Disney principles to his job as academic advisor
A few months ago, I published an article by Danny Franks about what the church can learn from Disney. Most people liked it. A lot! Now here's another article in that same vein: this time it's about what academic advisors can learn from Disney.
Brian Elizardi shares six principles that he learned at a recent conference in Orlando. If you're an academic advisor, this is gold; but if you're not, stick around: the principles have value for you, too.
This article originally appeared on Brian Elizardi's site and contained much more technical detail suitable primarily for academic advisors. The version here is more accessible to Disney fans. Check out Brian's original piece if you want the full treatment.
Recently, I attended the annual conference for academic advising professionals (NACADA) in Orlando. During the conference, our advising team took particular note of Disney's renowned service experience to gather ideas for improving the experience of students who use our academic advising center at Tulane University.
Here are some of those ideas. Even if you're not an academic advisor yourself, I think you'll find them generally relevant to many areas of business and customer (or student) service.
Walk Them There
Whenever I asked a Disney Cast Member for directions, they would first use the trademark two finger Disney point and then offer to walk me there if it wasn't too far.
College campuses are becoming larger and more decentralized. The days of the one-stop student center have long passed. As an academic advisor, I often refer students to various other departments including the Registrar, Financial Aid, Counseling Center, Health Center, and others. When time permits, why not walk them there?
click an image to expand: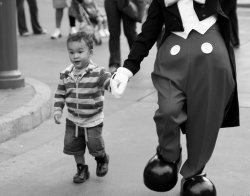 Walk Them There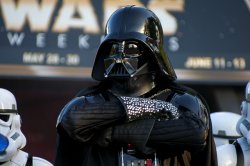 Don't Create False Realities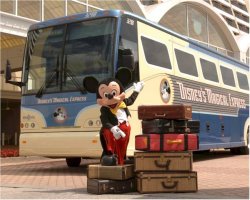 Take Advantage of 'In Between' Opportunities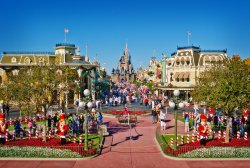 Think About the Whole Student Experience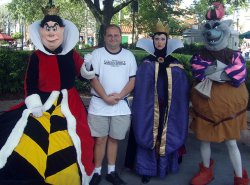 Be Inclusive When Brainstorming Solutions to Problems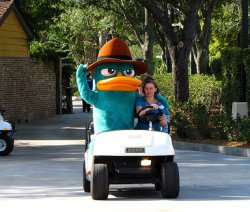 Engage Everyone in Your Pursuit of Loyalty and Excellence
Not only was it beneficial for students, it was beneficial for me, too. When I began my new job at Tulane, I made it a point to walk students to their destinations so that I could meet different staff members in different departments.
Don't Create False Realities
I've been to a number of Disney Institute training sessions and have stayed at various Disney resorts as a guest. I love their model of customer satisfaction and generally find it applicable, except when it comes to the whole happy ending thing. I've seen some people get too caught up in their role or the role of Disney to come back to reality and address me where I was.
The same goes for students. It's important that we encourage students to dream and focus on the positive, but we must also address the reality of their situation, especially when times get tough. We're not cheerleaders but rather coaches who can have a profound impact on student success both in and out of the classroom.
Take Advantage of 'In Between' Opportunities
When it comes to the customer experience, Disney has thought it out extensively.
For example, when you take the Magical Express from the airport to your resort, Disney screens a video about all the wonderful and exciting things you can do during your stay. This would normally be a time when everyone would be staring out the window or lost on their smartphones (many still were), but it's a great passive promotional opportunity to get in some extra content and begin framing the type of experience you want your customers (or students) to have.
One example would be to take advantage of the reception area where many students wait for appointments. Try to think of ways you can provide passive and active content to further educate your students on your center's services and then help students learn about all the things they can do with an advisor in your department.
Think About the Whole Student Experience
Disney has long been a leader in the field of experience design; many others such as Starbucks and Apple have picked up on Disney's lead, and you can, too.
Take a day to step outside your daily routine and act as if you were a student. What is the appointment scheduling experience like? How easy is it to gain access to an advisor? What does the waiting space look and feel like? What are simple transactions like?
Taking a step back to think holistically about the entire student experience can pay huge dividends - just as it has for Disney. If you've ever taken a Disney vacation, you'll know and more importantly feel this value and attention to every detail, from the dining experience to the way your bed is turned down.
Be Inclusive When Brainstorming Solutions to Problems
One of my favorite Disney stories about customer service has to do with the team that designed the Animal Kingdom Lodge. The lodge features a beautiful indoor waterfall that generates quite a bit of noise. Because the hallways leading to the guest rooms all open up to the lobby, they installed an extra thick plush carpet to soften the noise as it traveled to the guest rooms. This, however, presented a challenge for the custodial staff who are responsible for pushing carts to replenish supplies in the guest rooms.
To resolve this problem, the designers brought in members of the custodial staff and asked them to help brainstorm solutions. It would have been easier for the building engineers to create a solution that worked for them and then push the results down to the custodial staff, traditionally an oppressed staff group.
However, Disney took the more energy-intensive approach to include the staff. As a result, they got a better solution. Including custodians in the decision-making process not only empowered them but no doubt elevated the level of their discourse with resort guests.
As Disney learned, it's much easier to get buy-in and participation when you've included the group that stands to be affected by your decision.
The solution revolutionized the entire company, as well. It resulted in the creation of a motorized cart that easily maneuvers along the thick carpet and makes it easier for custodial staff to move from room to room. Incidentally, other departments caught on to this innovation and decided to copy it. Now, whenever you visit any Disney theme park, you'll see motorized carts carrying supplies all over the place.
Engage Everyone in Your Pursuit of Loyalty and Excellence
The previous approach can also pay dividends when it comes to cultivating student loyalty. I don't know if this is true or not, but I've heard that Disney pays custodial workers extra because international guests often feel more comfortable asking them questions.
When it comes to your advising center, think about all the people who interact with your students, especially the ones who are not on the org chart. How can you include them in your decision-making process to better empower them to deliver excellent care and attention to your students? When was the last time you invited them to your staff meetings or planning retreats? Think beyond your org chart to determine who you can include in your pursuit for student service excellence.

Don't stop there! More Features Await...