FROM: Why Did Disney DO That?!? Published As Necessary
3-D Pick Pockets
Remember when buying the DVD version of your favorite Disney movie was packed with bonus features and worth the purchase? What happened? Lee talks about a growing and annoying trend.
I've ranted about this issue before, but now that Disney has again ramped it up to the next obvious level, I feel it bears another round of complaining.
So let's go back to the beginning…
In 1,000,000 B.C. a caveman invented a system of producing moving paintings on his cave wall. A Disney representative showed up and bought the technology, immediately charging twice the price to see it, and adding the first known set of 'Extras'.
As time moved on, Disney was there to exploit every new invention, and found new ways to milk them for fun and profit.
That brings us to the 20th Century with the introduction of VHS/Beta tapes. VHS won and we all thought we had reached the pinnacle of moving picture technology. Of course, Disney was already showing signs of its obsessive behavior by introducing multiple versions of the same things: Standard VHS Edition; Black Diamond Edition; Classics Edition; etc. And of course, the rumor was that some of these (identical) Editions were worth more than others. Some even had a bonus Short on them!
But just as we all clamored to own the best Edition, along came DVD to make them all worthless. (I know, I know, there were Laser Disc and other formats first, but this is a short article!)
The hook to get us all to change over and re-buy the new format? You guessed it: Extras! Yes, the DVD format yielded more space and so now there was so much more to see than had ever been seen before. And in all honesty, this was a major step forward, and well worth the extra money… for the Extras… so to speak.
And so we all clamored again to re-buy our favorite Disney movies in this newest format.
And then came BluRay
Onward to the 21st Century! The hook to get us all to change over to this format was even more storage space, presumably meaning even more Extras to be had. And at first, it was true. So we all clamored to yet again re-buy our favorite Disney movies on BluRay.
But something has been happening over the past few years. DVD releases have only a few Extras, where as they had dozens before. BluRay, which had 4 or 5 hours of extras before, now only have the dozens that were on the DVD before. So where did the extra Extras go?
3D 5-disc Combo Packs!
I first noticed this insidious next-step when I went to purchase Pirates 4. The BluRay had only a few extras, but the 3D Combo Pack had an entire extra BluRay disc filled with… Extras! But not really a lot of extras, just about what was common on the previous DVD discs when DVD first came out.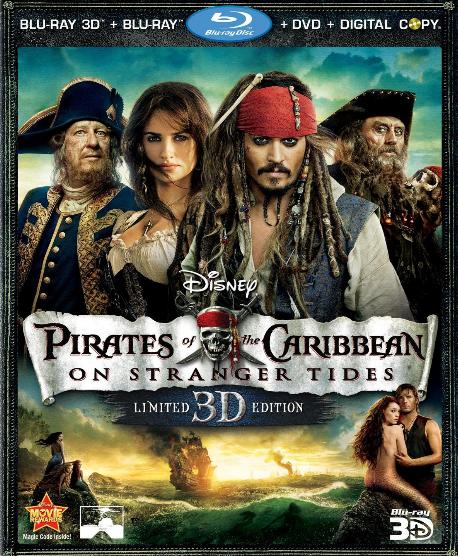 If you doubt that we are getting a lesser Extra experience than before, just check out the Platinum DVD Edition of Snow White that came out over 10 years ago. It puts the latest 3D 5-disc Combo Packs to shame! And it does it with just 2 discs.
So Disney obviously thinks less is more. So they are repeating this soon-to-be common practice with the release of the Cars 2 3D 5-disc Combo Pack on November 1.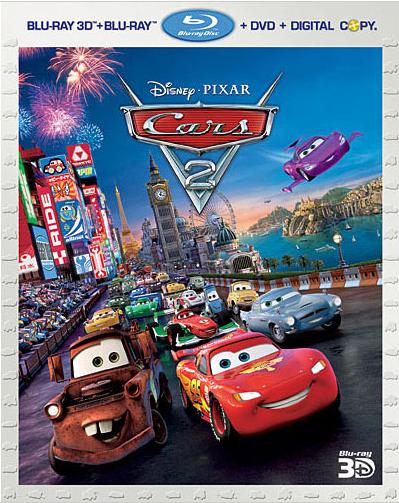 Why is Disney DOING this?!?
It's our fault, really. We've proven that we will buy, re-buy, and re-re-buy the same stuff with or without good content or copious Extras. We've trained Disney to take the short cuts and pocket the profits there from.
Hurray for us.
The only saving grace, at this moment anyway, is that most Retailers are offering discount coupons to buy the 3D 5-disc Combo Pack. These bring the price down to within $2.00 of the now-basic BluRay Edition.
Hurray for us.
I'm sorry, but I have to end this article by saying: Boo for Disney!
More: WHY DID DISNEY DO THAT?!?
Comments