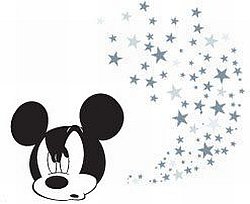 About the Column
Admit it. You do it a lot. You ask yourself: Why Did Disney DO That?!? Maybe you ask others, too. Maybe you gather in groups, gnaw on turkey legs, and ponder what Disney does. But any such gab sessions inevitably lead to confusion and perhaps frustration. Because none of us have the answers. Disney has the answers, but it's not telling. The Mouse justifies its actions either with "it's part of our business plan" or the even more nebulous "it's part of Walt's vision". You deserve better. In his column, Lee Beatens will uncover the truth. Or at least deliver some entertaining rants.
Disney Swag: The T-Shirt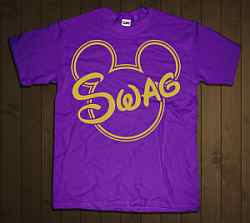 Get yours now!
Disney Swag: The T-Shirt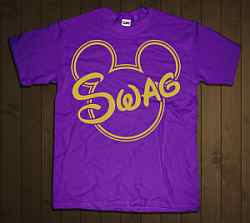 Get yours now!
Classic Disney Dispatch Content
Disney Dispatch Columns
Subscribe to Disney Dispatch Digest
And receive a daily email summary of new stuff on the site.
FROM: Why Did Disney DO That?!? Published As Necessary
Have a Stressful Day!
Lee Beatens stresses over the new world of Disney vacation planning
OK. We've all been there. For months before the big day, we have planned, booked, paid for, and fretted over every detail of our upcoming Disney Vacation. Did we forget something? Have we packed everything? Will we get sick the day before?
Vacation Planning with the Beatens
Now the day of our departure is upon us and the final checklist is reviewed: Reservations made; Passports packed; Dog with grandma; Key with neighbor; Cat watered; Plants in the litter box; All appliances turned on; Mail forwarded to Iowa (do we know anyone in Iowa?); Luggage in the back seat; Kids in the trunk.
Check and double-check. We're ready to go!
30 minutes into our trip, we begin to think we may have gotten a few things wrong. Maybe it's the muffled shouts from the trunk that worry us.
But no time for that now: We are officially... on vacation!
Vacation Planning with the Disneys
Well, Disney feels our pain, and has recently introduced new ways to reduce our vacation planning anxiety. They realize how hard it is to make so many decisions before our trip. So they have come up with the ideal solution to help us to relax and enjoy the whole process:
FastPasses and pre-booking for EVERYTHING!
Yes, now we have even more decisions to make in advance.
Old-Style Disney Vacation Planning
Let's review what has been possible up to this point:
Reservations for all Disney Resorts
FastPass options for most popular rides and attractions (in-park only)
Advanced booking for full-service restaurants
Advanced booking for meal and show combinations (like Fantasmic)
Behind the Scenes tours
For those who like to avail themselves of particular amenities, these options are a boon. They allow for certainty during a vacation, the security of knowing that you will not miss out on your favorite things. This seems balanced.
New-Style Disney Vacation Planning
But now Disney seems to think its guests have crossed the line from balanced to anal-retentive! To wit, let's look at the proposed additions to the pre-booking option list:
Check-in from home for Disney Resorts
FastPass options for most popular rides and attractions (now from home)
FastPass Meet-and-Greets
And who knows what other options will be added for our convenience later.
Permit me to Rant...
Why is Disney DOING this?
Under the new system, I'll not only have to know where I wish to stay, what and when I want to eat, and what extra amenities I wish to enjoy, months in advance, but also the exact times I wish to ride every attraction, and who I want to pose with and when!
Is there a FastPass option for spontaneous fun anywhere out there?
And heaven forbid that a smiling Cast Member should greet me upon my arrival at the Resort! Heaven forbid that I should be welcomed! Heaven forbid that I should be helped to find my room! And does anyone else see all of this leading to more layoffs?
Permit me to cross over to the Dark Side with some of my own ideas for future options:
FastPass machines for times to access FastPass machines
Pre-book bathroom stalls
Pre-book purchase times at all Disney merchandise locations
Reserve pool-side chair
Pre-purchase of three balls to throw at Tom Staggs
In conclusion, may I just say: ENOUGH ALREADY!
I go on vacation to relax: I get up when I want; I go where I like; I do what feels good at the moment. I DO NOT want to adhere to a schedule! I do that at work. It's no fun.
So to Disney I say, "Thanks for the thought, but no thanks!"
More: WHY DID DISNEY DO THAT?!?