FROM: Mouse of Zen Monday Published Mondays
World Showcase Haiku #1
Imagine yourself in the World Showcase. In your mind's eye, what do you see? Crowds? Sure. Strollers? Unfortunately. Large, lumbering people who stop suddenly and stare in a stupor? Yes. But what are they holding? Booze. In plastic cups.
The haiku theme for this month is Epcot, as in Epcot August, not to be confused with our previous Epcot April, and in particular, the World Showcase, fertile ground for haikus of all shapes and sentiments - and spirits, too.
For adults, part of the Disney magic is a late night stroll through the World Showcase, plastic cup full of beer or wine or cocktail in hand.
Music from distant lands cuts through the humid air, and there's a slight buzz and jostle as fellow guests claim the best spots from which to view IllumiNations.
Illuminating yourself with beer from the Germany Pavilion, wine from the France Pavilion, maybe a margarita from the Mexico Pavilion is the best way to watch the show.
Compare the mellow mood here to the tightly packed torment of those watching the fireworks in the Magic Kingdom - dry!
Or, as JB Conway puts it, far more succintly: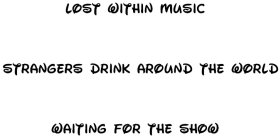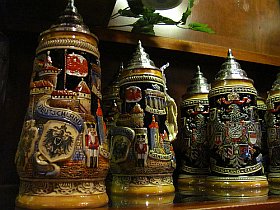 (Image courtesy Loren Javier.)
If you haven't bought JB's book, Mouse of Zen, and yet you come here each week to read his haikus, why do you torture yourself? Are you a masochist? (Or maybe a mouseochist?) Don't you know you can get all the haikus at once? In the book!
More: MOUSE OF ZEN MONDAY
Comments