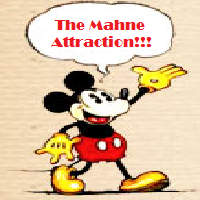 About the Author
Keith Mahne is currently a college student from New Orleans, LA. Aside from being a huge New Orleans Saints fan, Keith loves everything Disney and hopes to eventually work for the company in the computer and technology field one day. Keith lives approximately 10 hours from Walt Disney World and makes the trip there annually. In his spare time he loves reading and learning about the history of Walt Disney and primarily the legendary attractions we have all come to love today. He hopes to share with you throughout his articles a little bit of that history and Disney Magic that we all cherish! And now for the Mahne attraction...
Disney Dispatch Columns
Disney Swag: The T-Shirt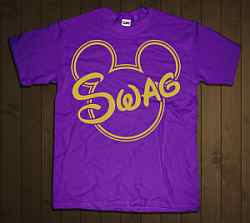 Get yours now!
Disney Swag: The T-Shirt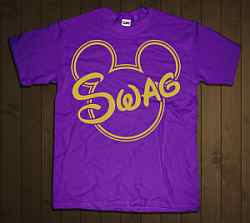 Get yours now!
Classic Disney Dispatch Content
Subscribe to Disney Dispatch Digest
And receive a daily email summary of new stuff on the site.
The Mahne Attraction
by Keith Mahne
The Mahne Attraction is contributed to us by Keith Mahne and focuses on the legendary attractions - how they were built, who built them and photos of construction and more. Enjoy!
MAR 28Keith has a new blog and we'd love to help him get the word out
MAR 26Keith gets a chance to ask a few questions of former Disney Imagineer Mark Hickson. His insightful and candid responses make for a fantastic article this week. Thanks Keith!
MAR 19Keith talks about the life of the visionary that was Walter Elias Disney. The New York Times had an incredible recap of his life and it's content is incorporated here.
MAR 9Keith serves us a little history on one of the most beloved attractions at any Disney park - the Haunted Mansion. This "scary" attraction has won the hearts and spirits of many a Disney visitor.
JAN 30Keith gives an insightful probing of why does EVERY ride that Disney comes up with now HAVE to be based on some sort of marketing gimmick or existing franchise? Why can't WDW just use some good old fashioned imagination anymore?
JAN 6Keith gives us a rare glimpse into the thoughts of a Disney legend - the great Rolly Crump. Keith fired off a few questions and Rolly was kind enough to share some of his personal feelings about Disney. Great work Keith.
DEC 22Keith continues to amaze us. With this in depth column about one of my absolute favorite Disney rides, Splash Mountain, he gives some real deep insight into the creation of the project. Great work as always Keith.
DEC 15Keith gives us a really special contribution this week - a series of questions with Disneyland's first president and true Walt Disney Company Legend - Jack Lindquist. Thanks so much Keith!
DEC 8Keith comes back with another stunning article about the conception and development of one of Walt Disney World's signature rides - Space Mountain.
DEC 2Keith kicks off his writing with us here with a powerful look at one of the classic and most loved (and longest wait-times) ride at the park - Peter Pan's Flight.