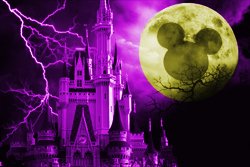 About the Column
If Disney piled all its themed merchandise in one place, it would likely reach to infinity - and beyond. You see it everywhere: at the parks, online, in your neighbor's house. And you're tempted, sorely tempted, to make it yours: not always because you need it but because it came from Disney. For many people, that means irresistible. But fight the urge, just for a moment, until you've read what Jessica Clawson thinks about that irresistible piece of Disneyana. Chances are, she has already succumbed to the urge - and now, temporarily recovered, wants to tell you whether it was worth it.
Disney Swag: The T-Shirt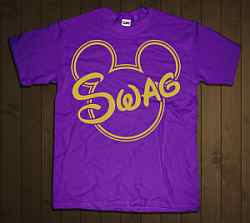 Get yours now!
Disney Swag: The T-Shirt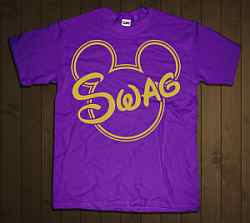 Get yours now!
Classic Disney Dispatch Content
Disney Dispatch Columns
Subscribe to Disney Dispatch Digest
And receive a daily email summary of new stuff on the site.
FROM: It Came from Disney! Published Tuesdays
Disney Mugs
Jessica Clawson doesn't drink coffee but loves Disney mugs
click an image to expand and read notes: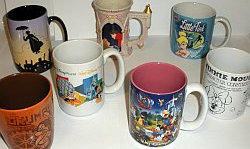 My Mug Collection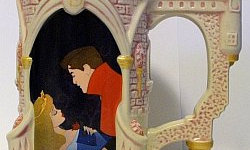 A Character Mug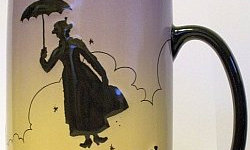 A Mary Poppins Mug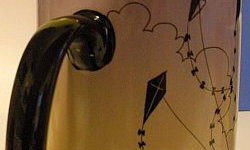 A Mary Poppins Mug - with Weak Handle!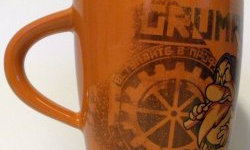 A Grumpy Mug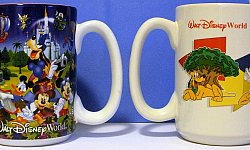 Standard Issue Walt Disney World Mugs
Almost everyone in my household is a coffee drinker (everyone except me, actually), so we have a great many coffee mugs in our house. After looking at our mug collection, I realized that about 90% of them are from Disney!
We have mugs from the parks, mugs with characters on them, short mugs, tall mugs, and even very uniquely shaped mugs.
In case you'd like to fill your home with Disney bugs, let me share some with you some mug-buying wisdom.
Mug-Buying Wisdom #1 Beware of the weight to handle size ratio.
Exhibit A: My mother's Mary Poppins mug, purchased on Walt Disney World property this past August (where I'm not exactly sure, but several stores in the Magic Kingdom and Downtown Disney sell the Mary Poppins mug and others similar to it).
This is a tall, heavy duty mug, with quite a bit of heft. My mother loved it on sight and bought it immediately. After we returned from our trip, she used it twice, at most, and then she noticed that the handle had started to crack!
When we looked at the mug 'head-on', we noticed that its size is disproportionate to the size of the handle, which is too thin to support the weight of the mug - especially when it's filled with liquid.
So now the mug sits unused in our china cabinet - but too pretty to throw away!
When buying Disney mugs, look for those with sturdy handles.
Mug-Buying Wisdom #2 Just because a cup is big, doesn't mean the handle needs to be.
My father's Grumpy mug, purchased at the Disney Store quite a few years ago, is a taller mug but has a squatty handle. Don't let the squattyness deceive you! He has had this mug for at least 6 years and it has held up well, which I attribute to the thickness of the handle.
Also, the handle does not seem merely to have been glued onto the cup; it appears to have been actually molded with the cup, making it quite a strong handle, indeed.
When buying Disney mugs, look for molded not glued handles.
Mug-Buying Wisdom #3 You cannot go wrong with a 'Walt Disney World' mug!
Now I know this is a bold statement, and if you have a story that proves me wrong, please let me know, but in my experience, I have found that the standard 'Walt Disney World' mug is a great mug.
It's strong, has a sturdy handle, and is a good size. Plus, Disney seems to use the same mold each year for new mug designs. My father, for instance, has two Walt Disney World mugs, each from a different year.
In the picture, the mug on the left is from 2010, the mug on the right from 2002 (the year of our very first Disney World trip!). Yet the mugs have identical circumference, height, and weight. And they've both in excellent shape, too!
When buying Disney mugs, don't pass up the standard models!
There are a wide variety of mugs to choose from in both the Disney stores and at the Disney Parks, so keep these tips in mind when shopping!
More: IT CAME FROM DISNEY!