FROM: Hughes of Green Published Every Other Saturday
The Magic is in the Details
Hughes snoops out something we're all quite familiar with but sometimes forget - that the real magic of Walt Disney World is sometimes in the littlest details.
DISNEY MAGIC IN THE DETAILS
Major Hughes reporting with my latest briefing…
I'm still working on adjusting to civilian life after my recent retirement from the military. It's been a big adjustment and I'm still finding my groove here at Disney World as a crack investigator. To date I've tracked down a few mysteries that I've discovered, I will also be looking into tips and the best ways to make your Disney vacation easy and fun. Another topic that I'll be covering is some of the perhaps more little known things to find, see, and do at Walt Disney World.
Walt Disney was a stickler for details and that attention to detail carried over into the design and production of his theme parks. Today I'll be briefing you on one of the many fun details to experience at Disney World, which are sometimes hidden in plain sight.
SURVEILLANCE BEGINS
I've done extensive surveillance of this location to see how others react or if they even notice as they rush by to the next attraction.
This particular gem is located in Disney's Hollywood Studios just outside the entrance to the Indiana Jones Stunt Spectacular. To the left of the entrance behind a fence is an old looking well. The well looks abandoned and in a very bad state of repair. There is even a sign posted telling passersby not to pull on the rope, which one would expect the bucket to be tied to.
Most walk right on by thinking it's a decoration, others who might be milling around looking at their guide maps will only give it a brief look. Occasionally someone will give it closer scrutiny and even more rarely the most mischievous will disregard the sign and give the rope a pull.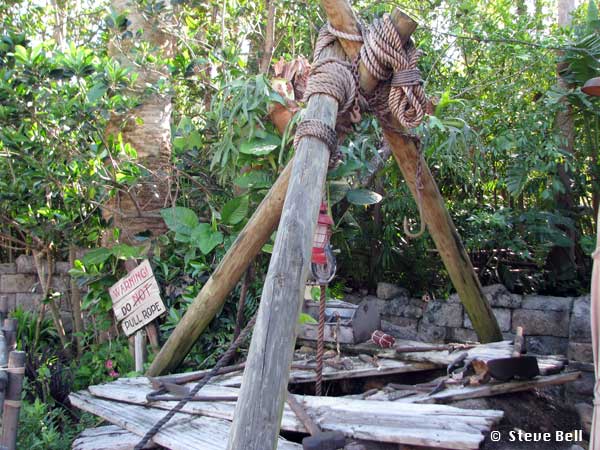 THE MAGIC IS IN THE DETAILS
Those who do pull the rope will hear something special, someone calling out from in the well. It seems that someone has fallen in. I won't spoil the storyline by telling you what you'll hear but it's just one of the small details at WDW where you'll find "magic in the details." You might even get an odd look from others for pulling the rope when the sign clearly says not to pull it!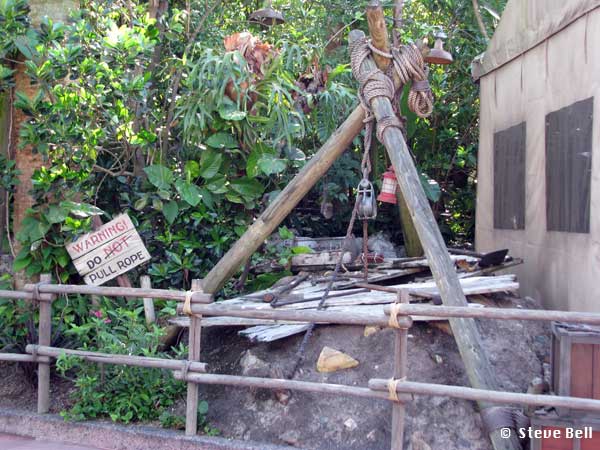 To find it, after entering the park proceed down Hollywood Blvd. take a left and proceed with Echo Lake on your right. Up ahead will be the Indiana Jones Stunt Spectacular. The well is just to the left of the entrance.
Put it on your list of things to check out on your next WDW vacation.
All right then, this briefing is complete.

Until next time, Hughes out…
For further fun, check out:
Comments