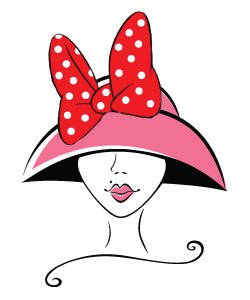 About the Column
A diva, if you want to get etymological, is a 'goddess, a fine lady'. We're not sure whether our Disney Diva is a goddess but she's certainly a fine lady when it comes to dispensing Disney tips and park lore, especially about her favorite Disney things. But don't let the Diva title fool you: Allison's advice is always practical, her tips always inventive, even if they do often come a bit of Diva-tude.
Disney Swag: The T-Shirt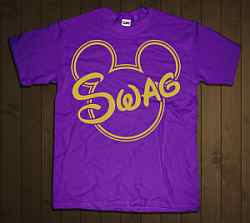 Get yours now!
Disney Swag: The T-Shirt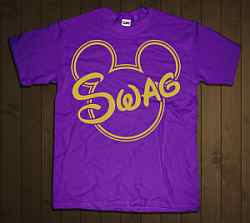 Get yours now!
Classic Disney Dispatch Content
Disney Dispatch Columns
Subscribe to Disney Dispatch Digest
And receive a daily email summary of new stuff on the site.
FROM: Disney Diva's Favorite Things Published Saturdays
Safety Pictures
The Disney Diva takes some pictures just for safety
Traveling to Disney, especially with kids, can cause you to lose things.
In fact, every day there are tons of sunglasses, cameras, and other travel items turned in to lost and found. Use your camera to help keep your things found.
How?
Take safety pictures of the few things you can't afford to lose while on vacation.
Park Tickets
If you have paper park tickets, be sure to take a picture of the serial number on the back of each one. If you lose your ticket, this information can help you get a replacement.
Your Contact Info
If you lose your camera, and if a Good Samaritan finds it, make his job easier: write your name, address, and cell phone number in big letters on a sheet of paper, then take a picture of it. That way, a method for returning your camera is in the camera itself.
Your Kids
If your kids get lost, you'll be in a panic: you won't forget what your kids look like, but you might not remember what clothes they're wearing. Take their picture every morning before you leave your room. The picture will help others find them for you fast.
Technically, Allison Sandberg does not plan Disney vacations. She plans magical memories - of course, those memories happen at Disney, so she has to plan the vacation, too. Why not let Allison remove the stress, the worry, the hassle from your next Disney trip so you can focus on the magical memories. Check her site, Magical Memory Planners, for a free quote.
More: DISNEY DIVA'S FAVORITE THINGS