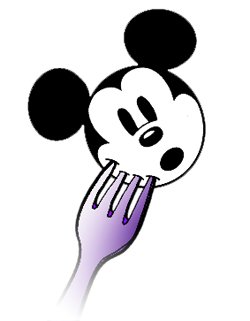 Disney Dining Discourse
About the Column
At Disney, you probably think more about dining than you do anything else: where to dine, what to eat, how to do it in style - and preferably under-budget. Dining Discourse is a collective effort by chow hounds and gourmands alike to deconstruct the sometimes complex considerations of dining at Disney and to plate candid reviews of their meals - whether turkey leg or tenderloin - with plenty of pictures.
Disney Swag: The T-Shirt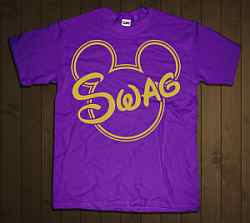 Get yours now!
Disney Swag: The T-Shirt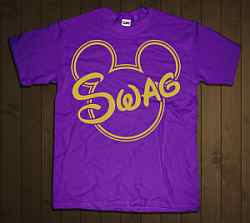 Get yours now!
Classic Disney Dispatch Content
Disney Dispatch Columns
Subscribe to Disney Dispatch Digest
And receive a daily email summary of new stuff on the site.
Boma: Plate-by-Plate
Abby Earl recounts her recent 'DIS-Meet' dinner buffet at Boma
Abby Earl, fresh from her Culinary Tour of Boma and Jiko, returns to share the love of the Boma dinner buffet, plate-by-plate. Abby joined over two dozen Disney fans at Boma for a 'DIS Meet': a pre-arranged get-together for regulars of the Disney forum, DisBoards.com. Contrary to initial reports, the restaurant did not run out of food that night...
Make sure, as you're reading Abby's review, that you click the links for her final three plates: I 'tagged' the food on those plates for easy identification. Something extra from the Disney Dispatch!
If you read my review of the Boma and Jiko Culinary Tours, published in this column two days ago, you know that my friend Mark and I had other plans that same night: a dinner 'DIS Meet' at Boma with a group of about 25 other people from DISBoards.
Upon our arrival, the servers connected a few tables and everyone took their seats. I made sure to claim seats for us at the end - nearest the food, of course! We were hungry and eager to try everything we saw during the culinary tour of Boma.
In all, I made five trips to the buffet. Here's what I had:
First Plate: Bread and Salad
I filled my first plate with bread and salad.
The salad was mixed baby greens, and I opted for the Apple Vinaigrette dressing which was sweet and tart, just like a green apple. I liked it but would have prefered some other veggies in the salad.
The bread was a piece of Pita and what I think was Pap, with a red pepper hummus. I thought all of those items were good.
Second Plate: Soup
My second plate was a bowl, actually, filled with the delicious Ginger-Carrot Soup I had just sampled on the Boma Culinary Tour. It was wondeful! Creamy, thick, and sweet, with a bit of ginger flavor.
click an image to expand and read notes:
Abby's first plate: bread and salad
Abby's second plate (bowl): soup
Abby's third plate: entrees
Abby's fourth plate: more salad
Abby's fifth plate: dessert
Third Plate: Entrees
For my third plate, I tried main course dishes.
Starting from top left of the plate, you'll see the Durban Spiced Chicken. Pretty good. I loved the flavor, and the skin was crispy and covered in spices, just the way I like it, but the meat was a tad too dry.
Next (going clockwise) is the Couscous Marrakesh - couscous with vegetables and a tomato-based sauce. I liked this dish a lot, too. Nothing spectacular, but tasty and filling. The couscous was cooked nicely, not too hard or soft, and the vegetables were the same.
The next item, I think, is Pap (sorry, I'm not too sure!). It was obviously forgettable and so not too good - but not bad, either. Nothing I would get again upon a return trip to Boma.
Next is the Bobotie - ground lamb and beef with onions and raisins, topped with a savory corn bread. It was OK. The meat mixture was flavorful but lacking in moisture. The bread was also pretty dry, giving the whole dish a dry texture profile. Nothing bad, nothing good, just meh.
The next item is Falafel with Mustard Sauce. This was the best item on the plate. The falafel was excellent - crispy and hard on the outside, soft and fluffy on the inside, with a wonderful blend of spices. The mustard sauce was very tasty and a nice change from the usual falafel accompaniment of cucumber-yogurt sauce. I've had falafel all over Israel and Europe, and I thought this was just as good as the best stuff I've had in my travels.
The last item is a Cornbread Muffin. It was really sweet but very good. Moist bread, though still somewhat crumbly.
Fourth Plate: More Entrees!
I went for a fourth plate because I really wanted to try more stuff.
At the top left is Curry Pasta Salad. This was pretty good and different for a pasta salad. The dressing was creamy and curry-fied!
Next (and to the right) is Corn and Plantain Salad, my favorite item from the cold salad pod. I love sweet fried plantains and when you mix them with some corn and a sweetish dressing... delicious!
The last item is Watermelon Rind Salad. I did not like it at all. The watermelon, as advertised, was cut close to rind and so very bitter. It came with a somewhat spicy dressing. I usually like spicy stuff, but when spice is paired with bitter fruit, it doesn't make a tasty combination, in my book.
After a short break, during which we sang happy birthday to one of the DIS'ers and presented her with a cake, it was time to hit my favorite pod of all - the dessert pod!
Fifth (and Final) Plate: Dessert
Almost all the desserts at Boma are these adorable individual two-bite servings - right up my alley because I love being able to sample lots of things rather than committing to one item per course! I loaded my fifth plate with (ready?) six items!
In the middle of the plate is the Pineapple Upside Down Cheesecake, my favorite item. It was cheesecake with a cooked pineapple layer - just like you'd get on a real pineapple upside down cake but this was on cheesecake. Yummy!
Directly above that is the Guava Cake. I didn't like it very much. The texture was somewhere between custard and jello but much harder. I'm not huge on guava, either.
The next item, going clockwise, is a Cinnamon-Coffee Bon-Bon. The outside was chocolate and the inside a wonderful cream filling flavored with coffee and cinnamon, then garnished with a coffee bean on top. It was like a really good piece of chocolate from Godiva, but the chocolate coating was thin. Probably my second favorite item.
Next is the famous Zebra Dome, a small cake with Kahlua cream filling and topped in white chocolate. I don't get what all the fuss is about with Zebra Domes. I'm not a white chocolate fan, so that may have something to do with it, but the Zebra Dome just didn't do anything for me.
Next is a Passion Fruit Panna Cotta. This I could take or leave. Very light and fruity, but nothing I'd run back for.
Finally, the Coffee Tartlette, a pastry shell filled with coffee-flavored cream. I liked it a lot. It was my third favorite item.
I enjoyed my dinner at Boma and felt that it was a good value (for Disney dining). I got to sample lots of different foods - a huge plus for me. I think Boma warrants a visit at some point for everyone, but it's not a place I would rush back to on every trip.
After the plates are cleared away, I leave behind a respectable 7 out of 10 rating.
Abby Earl is a student living in North Florida. As a child, she took frequent family vacations to Walt Disney World. After snubbing Disney in her teen years, her affection for the Mouse returned and she is now a seasonal pass holder. She writes frequently for Disney Dining Discourse.

Don't stop there! Check out more Disney Dining Discourse...