Daily DIZcovery
About the Column
Back in the old days, it was actually possible to visit every site on the Internet about Disney. Nowadays, it's not even possible to count all the sites on the Internet about Disney. I visit quite a few of them compiling the Hullabaloo, and often I find gems - digitally buried treasure - maintained by folks who love Disney so much it doesn't matter that the traffic to their sites may be a trickle. In Daily DIZcovery, I'll pick a different dynamite Disney site every day, typically one you've never heard about, and hopefully turn their trickle into a torrent.
Learn about the author, too!
Disney Swag: The T-Shirt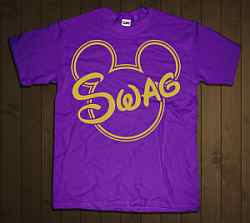 Get yours now!
Disney Swag: The T-Shirt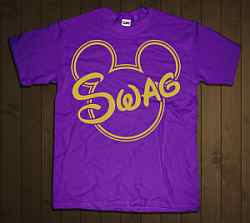 Get yours now!
Classic Disney Dispatch Content
Disney Dispatch Columns
Subscribe to Disney Dispatch Digest
And receive a daily email summary of new stuff on the site.
Photos Magiques
In French, that means 'magical photos' - and they are!
I've neve been to Disneyland Paris.
Given my aversion to planes, the chances of me getting there are slim.
So it's nice to see what I'm missing.
Photos Magiques has photos from every nook and cranny of Disneyland Paris, and they're organized so well that even I can immediately find what I want to see.

In addition to photos, the site has Disneyland Paris trivia, an attractions timeline, an attractions checklist that you can download as a PDF file, and even computer wallpaper.
And a forum, too! Quite a busy one, in fact, with tens of thousands of posts that I'm sure cover everything you'd ever want to know about Disneyland Paris.
Photos Magiques has been around since 2003 - though in true Internet fashion, I only found it today.
It's sites like these that make Daily DIZcovery worth the effort!
Come back tomorrow for another Daily DIZcovery!