Daily DIZcovery
About the Column
Back in the old days, it was actually possible to visit every site on the Internet about Disney. Nowadays, it's not even possible to count all the sites on the Internet about Disney. I visit quite a few of them compiling the Hullabaloo, and often I find gems - digitally buried treasure - maintained by folks who love Disney so much it doesn't matter that the traffic to their sites may be a trickle. In Daily DIZcovery, I'll pick a different dynamite Disney site every day, typically one you've never heard about, and hopefully turn their trickle into a torrent.
Learn about the author, too!
Disney Swag: The T-Shirt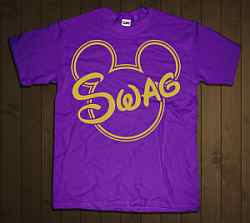 Get yours now!
Disney Swag: The T-Shirt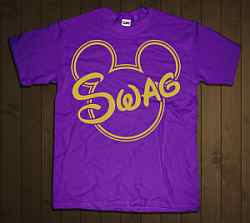 Get yours now!
Classic Disney Dispatch Content
Disney Dispatch Columns
Subscribe to Disney Dispatch Digest
And receive a daily email summary of new stuff on the site.
Daily DIZcovery: Ears & Cheers
The island of dead Disney sites
You can call this an anti-DIZcovery.
For every active Disney blog or site, there are dozens of inactive Disney blogs or sites.
It's instructive - for site owners, anyway - to analyze why so many Disney sites have shut down despite promising starts. The primary reason, of course, is that the owner has lost his interest or his drive.
In most cases, I think, people lose interest when their site doesn't take off fantastically and shower them with traffic, ad revenue, and invitations to attend Disney media events.

Ears & Cheers is a well-constructed site with nice graphics and an ambitious owner ('DaddyMouse') who even set up his own merchandise shop so visitors could buy branded T-shirts, bags, and mugs.
At one point last April, when the site debuted, DaddyMouse was posting several entries per day. His last post was in June 2010. After that: dead site.
Daily DIZcovery is about finding Disney sites, not analyzing them, so I'll let you check out Ears & Cheers and draw your own conclusions.

For more, visit the homepage for DAILY DIZCOVERY