Daily DIZcovery
About the Column
Back in the old days, it was actually possible to visit every site on the Internet about Disney. Nowadays, it's not even possible to count all the sites on the Internet about Disney. I visit quite a few of them compiling the Hullabaloo, and often I find gems - digitally buried treasure - maintained by folks who love Disney so much it doesn't matter that the traffic to their sites may be a trickle. In Daily DIZcovery, I'll pick a different dynamite Disney site every day, typically one you've never heard about, and hopefully turn their trickle into a torrent.
Disney Swag: The T-Shirt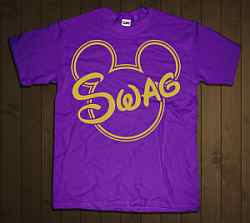 Get yours now!
Disney Swag: The T-Shirt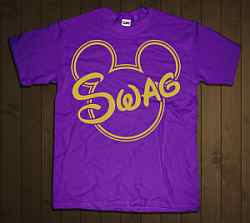 Get yours now!
Classic Disney Dispatch Content
Disney Dispatch Columns
Subscribe to Disney Dispatch Digest
And receive a daily email summary of new stuff on the site.
Drinking at Disney
The definitive site for theme park alcoholics
Why do you go to Disney?
To spend time with your family? To meet the characters? To relive your childhood?
Those are all good reasons.
But they're not good enough for Dean Hamilton. He goes to Disney to drink. And he's got the site to prove it: Drinking at Disney.

In no-nonsense terms, Dean spells out the many places in Disney to drink, and he even reviews several of them. I know he's the real-deal because he frequents one of my favorite watering holes, the Gurgling Suitcase at Old Key West. The Suitcase is the closest you'll get to a small neighborhood bar at Disney.
During the 2010 Food & Wine Festival, Dean and a bunch of his drinking buddies went to the parks in matching WDW Drinking Team T-shirts. (If Dean has one left, I'd be glad to take it off his hands.)
Drinking at Disney is also your go-to site for sneaking booze into the Magic Kingdom. Although Dean warns that you shouldn't do it, he does provide useful tips such as selecting vodka as your beverage of choice (it has no odor) and not wearing your favorite 'Drink Till I Puke' outerwear.
A glass raised to Dean and Drinking at Disney!

For more, visit the homepage for DAILY DIZCOVERY