Daily DIZcovery
About the Column
Back in the old days, it was actually possible to visit every site on the Internet about Disney. Nowadays, it's not even possible to count all the sites on the Internet about Disney. I visit quite a few of them compiling the Hullabaloo, and often I find gems - digitally buried treasure - maintained by folks who love Disney so much it doesn't matter that the traffic to their sites may be a trickle. In Daily DIZcovery, I'll pick a different dynamite Disney site every day, typically one you've never heard about, and hopefully turn their trickle into a torrent.
Learn about the author, too!
Disney Swag: The T-Shirt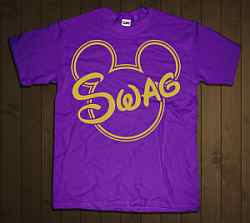 Get yours now!
Disney Swag: The T-Shirt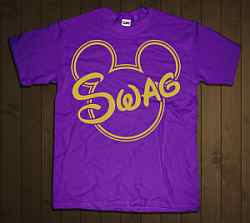 Get yours now!
Classic Disney Dispatch Content
Disney Dispatch Columns
Subscribe to Disney Dispatch Digest
And receive a daily email summary of new stuff on the site.
Disney Fountain of Youth
Former boxing judge dons not gloves but ears!
Disney and the world of professional boxing do not often meet.
Their goals are entirely different: at Disney, you want to experience the magic; in boxing, you want to see someone's teeth knocked out.
Dan Sisneros, the 'Boxing Guru', hopes to bridge that gap.
Just last month, he started a new blog: the Disney Fountain of Youth.

So far, Dan has only a few articles on his blog, but each is quite long and engagingly written - likely because Dan is drawing upon his experience in the 1990s as a writer for Pro Boxing Update.
Like many 'mature' people, Dan considers Disney his 'fountain of youth'. It's a great name for a blog because it puts front-and-center an important reason why certain folks keep Disney prominent in their lives.
Disney is the white-gloved hand stretched out to our inner child.
And if you don't dig that, Dan Sisneros knows someone who'll knock you out...

For more, visit the homepage for DAILY DIZCOVERY