FROM: Because I Stinkin' Love Disney World Published Thursdays
Using Your Disney Decorations
Ashley talked last time about 3 trends and this article she puts those trends to good use in a real world creation - this article will certainly put you in the holiday spirit. Thanks Ashley.
By now your halls are decked, your trees are trimmed, and you probably just wrestled free from the tangle of Christmas lights to string them up in Yuletide spirit. When I last wrote, I highlighted a few trends I noticed in Disney World Christmas decor. The three trends were 1.) a twist on mint, 2.)It's alive, and 3.)Find a theme. Today I am back with my take on these trends. Taking a nod from what I saw in the parks and peppering in all sorts of Disney goodness; I've created a post filled with Christmas cheer!
1.) A Twist on Mint...My twist is not only on mint but rather...sweets!
I have lots of cute sweets themed ornaments. Like this gingerbread Santa, dangerously stacked ice cream cones, candies, cupcakes, and the gumdrop garland.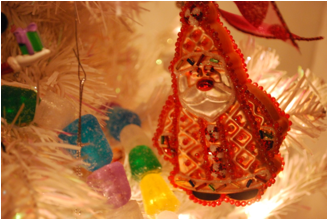 2.) It's Alive...I brought in what should be out with this super cute Mickey Snowman.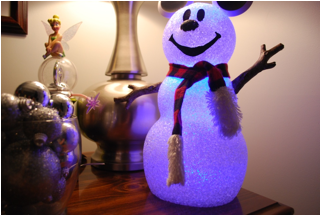 I love the way his lights pair with the whimsical white tree. This was a present from my sweet friend and she actually found him after Christmas last year. Who knew something so "chilly" could warm my heart and soul so much? I LOVE him!
3.) Find a Theme...my Theme (drum roll please) is...
Visions of Sugarplums dancing in their heads.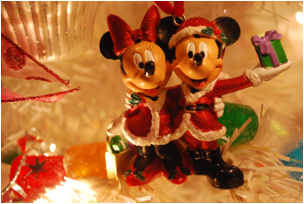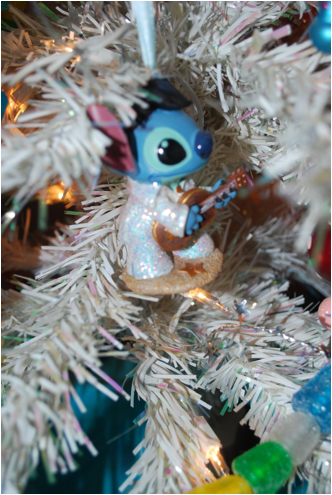 With candies (sugarplums) and the stuff of my dreams (Mickey et. al), my cute little tree is a vision. I love the new Disney ornaments from my sweet children. This little tree will make my Christmas dreams sweet for sure. I included some of that star garland from Target which I cut and stuck throughout the branches creating the dream effect! I use them on this tree rather than buying pre-made tree picks/spray things (technical term here people) because my tree is a petite 4 ft.
Check out a few decorations from the Disney Store (disneystore.com) that would make your theme complete!
$12.71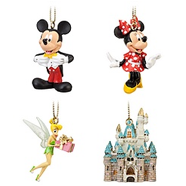 $14.96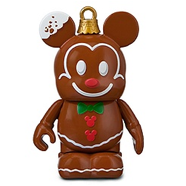 $11.95
Happy Christmas y'all!
More: BECAUSE I STINKIN' LOVE DISNEY WORLD
Comments