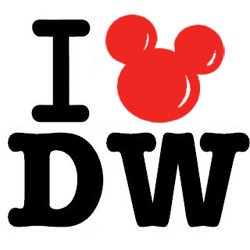 Because I Stinkin' Love Disney World
About the Column
Ashley Metz keeps a special book in her South Carolina chateau. It's called the Disney Book of Stinkin' Love. Into that book she pours her passion for the parks, her devotion to Disney World, and from that book, every week, she'll draw forth with characteristic exuberance a chapter exclusively for Disney Dispatch. Ashley welcomes questions, but no matter what you ask, the answer will always be the same, and it will always be correct: Because I Stinkin' Love Disney World!
Learn about the author, too!
Disney Swag: The T-Shirt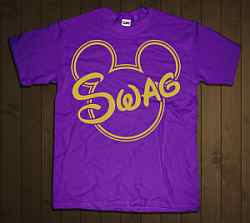 Get yours now!
Disney Swag: The T-Shirt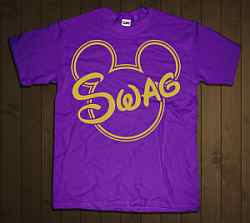 Get yours now!
Classic Disney Dispatch Content
Disney Dispatch Columns
Subscribe to Disney Dispatch Digest
And receive a daily email summary of new stuff on the site.
Ashley Metz Loves The Magic of Disney Animation
Why? Because she stinkin' loves Disney World - that's why
A big welcome to Ashley Metz, the newest columnist on Disney Dispatch, whose (stinkin') love for Disney will be on display here every week.
Take a trip with me...
Here is the scene: it's the end of the day at Disney's Hollywood Studios and we're waiting for the last animation class at The Magic of Disney Animation. As I ready my hand to animate a Disney character, the teenage boy next to me leans into his friend and whispers "Dude, this is my third time in here. I gotta do one more drawing and I'll have a souvenir for everyone in my family.
"And dude, you know the best part? It's FREE!"
This got me to thinking about the old adage 'the best things in life are free'. I don't know that I would call a drawing done by some kid at Disney World in 20 minutes FREE since it cost the kid's parents to get here in the first place - either that, or the kid had to sell the junk out of some band fruit. Yeah, I wouldn't exactly call that FREE... technically, anyway.
Bob's Two Cents: So I asked Ashley: Ashley, I said, what's band fruit? In the south, kids in marching bands sell fruit to finance class trips, such as those to Disney World. Here in the north, kids sell candy. The south gets points for healthy eating - who'da thunk it?
click an image to expand:
Entrance to The Magic of Disney Animation
Animators-in-Training
Animator-in-Training: Extreme Close-up!
Ashley's beautiful drawing of Minnie Mouse
I also wouldn't go so far as to say that a drawing done by you, me, or anyone is going to please friends and relatives who expect, at the least, a personalized Mickey Mouse mug as a souvenir from your Disney World trip.
But I would say that the experience and the product (your fabulous drawing) will serve as great memories of your trip - yeah, for you.
Ashley Gets Set to Draw
I love taking on the challenge of drawing my favorite Disney characters. I'm always surprised when I think of how many people have been visiting Disney World for years but either have never heard of The Magic of Disney Animation or have never bothered to walk inside.
If it's you I'm talking about, take a swing by next time you're at Hollywood Studios! To get there, turn right at the Sorceror's Hat as you approach it from the park entrance until you come to the Animation Courtyard, home not only to The Magic of Disney Animation but also Voyage of the Little Mermaid and Playhouse Disney.
The Magic of Disney Animation offers a lot of things: a character meet 'n greet, a 20-minute informative video, a walking tour of current Disney animated projects, and of course, the Animation Academy itself. You have two options: a) watch the 2O minute video, take the walking tour, and then do the Animation Academy, or b) go directly to the Animation Academy. If it's your first time, I recommend the video: it's cute! But I usually skip straight through to the Animation Academy.
Inside the Animation Academy
The Animation Academy is like one of those 'how to draw' books you may have read as a kid. Except, at the Animation Academy, a real live Disney Cast Member (animator) teaches you step-by-step how to draw a Disney Character.
You get your own Mickey Easel, a pencil, drawing paper, and a Cast Member nearby to school you on the sketch!
The animator picks the character. (I have had really fun animators who want everyone to draw something they have never drawn before - a tough task, especially for those repeat souvenir offenders!). The animator stands in front and draws the character, giving tips as he draws. You can see everything he does on an overhead opaque projector.
I really like the way the animators use everyday examples in creating the character (for example: Minnie's nose sort of looks like an olive). You are encouraged as you draw and of course told that "everyone will have their own unique picture at the end, and it won't look exactly like mine - it will be unique" (emphasis on 'unique).
As a final touch, you add your artist's signature, and then take the picture home as a memento of your vacation (or a souvenir, if you must).
I have drawn several characters including Mickey and Minnie, and I never miss out on the Animation Academy when I'm at Disney World because, well, I stinkin' love it!

Don't stop there! Check out more Because I Stinkin' Love Disney World...